January 9th, 2023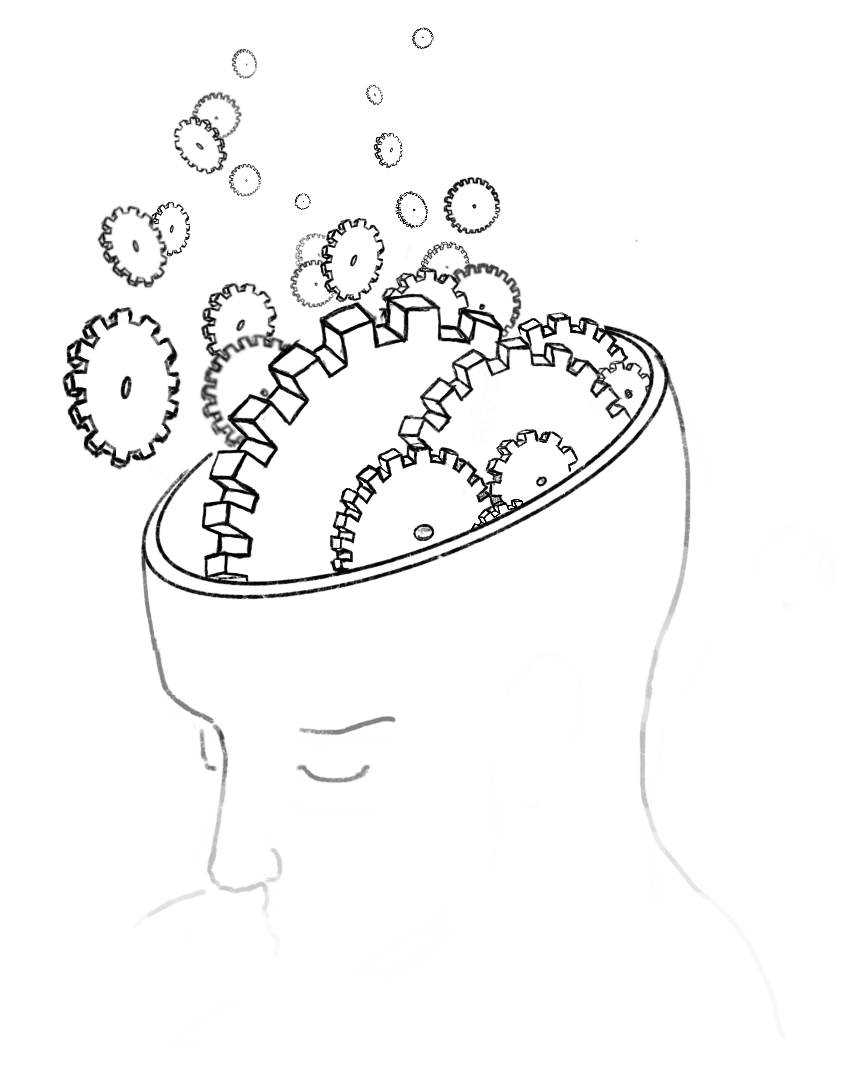 On Monday Tinkered Thinking releases a draft of a lesson from the forthcoming meditation app, currently called The Tinkered Mind (If you can think of a better name, please reach out. I'm not crazy about the current one, but I'll be damned if I let an imperfect name keep me from developing a good idea.) The rationale here is simply to stave off project stagnation by taking a wish to work with words on a daily basis (Tinkered Thinking Posts) and combine it with adjacent projects. This also gives regular readers a chance to get a preview of what I'm cooking up and to get feedback before the app launches, which is a tactic that has proved extremely useful with other projects unrelated to Tinkered Thinking.
One further introductory note: The goal of this meditation app is predominantly aimed at helping individuals build a robust daily habit by breaking that habit down and tackling it's consitituent parts one at a time and aiding the process with a new and innovative way of tracking progress, the likes of which has not been seen in other meditation apps or habit tracking apps.
Again, if you have any feedback, please reach out via Twitter
Session 8: Interoception
Take a moment to sit and arrange your posture. Maintain a straight back with plenty of space for the abdomen to expand.
Once you're ready begin breathing with deep exhales. We want a relatively quick inhale and a slow, longer exhale. I'll count out a few 4 count inhales followed by exhales with a count of 8
Inhale till 4, starting on
1 - 2 - 3 - 4
hold for a moment and then exhale
8 - 7 - 6 - 5 - 4 - 3 - 2 -1
Then..
Inhale again till 4, starting on
1 - 2 - 3 - 4
hold for a moment and then exhale
8 - 7 - 6 - 5 - 4 - 3 - 2 -1
Continue this for a couple more breaths, and feel free to allow the exhales to be as long as you want. And once you are ready let your breathing transition to coherence breathing where inhales and exhales are the same length.
Some people have a talent for interoception - the ability to feel what's going on inside of the body. There are the classic 5 sense of sight, hearing, taste, touch and smell - those are all exteroceptive, meaning they sense things that arise from outside the body but we actually have more sense - we have interoceptive senses. Some people, for example, can feel their heart beat without touching their own wrist or neck. It's just a light pulse that radiates throughout the whole body.
However, most people it seems have very little interoceptive ability, and it's useful to gain a bit of that ability. With a little more interoceptive power we can zero in on issues that are easy to fix. Muscular tension is probably the biggest and most obvious example of interoceptive sensing. For many we hold tension in our bodies chronically, to our detriment, both physically and mentally. Simply being aware of the body, all its party and how they feel can be a great stress release and we'll focus on that during this session.
But before we start its worth noting another section in the app: one labelled NSDR. This stands for Non-Sleep-Deep-Rest, which is also referred to as Yoga Nidra. These old practices are excellent for reducing stress, and recently it's been shown in scientific studies that NSDR practices can even restore brain chemistry to an impressive degree if sleep deprivation is the issue. If the research continues to hold up it appears a 10 or 20 minute session of NSDR can be more effective than napping for an hour. These practices are also useful for getting to sleep if falling asleep is a challenge, so do make sure to check out that section of the app.
Here we'll do a simpler version of what essentially adds up to an NSDR protocol, it's just a simple body scan, and there's a visualization that can help with this exercise.
Imagine hovering above you is a thing sheet of light, similar to the thin wall of light that shoots into a dark room from a cracked doorway. But this wall of light is parallel to the ground, like a ceiling made of light.
Now imagine this sheet of light slowly descending toward you, and as it touches the top of your head your body begins to poke a whole in this sheet of light, and the light in turn traces a line around your head, and as the sheet of light continues to fall, this ring of light fluctuates with the contours of your head, your face, your ears, and onwards it falls.
As you imagine this, focus on the that part of your body where the light is touching you. Try to slowly bathe your body in attention from the top down. Try to feel in great detail everywhere the light is touching you and everything inside of this wavering ring as it slowly moves down your body.
As the scan descends feel your eyes, your nose, your lips and your neck, down to your shoulders, your collarbones and your back. And onwards around each of your arms and down your torso.
Feel as it courses over your elbows and down your forearms, and around your abdomen.
Allow your attention to wash down your hips, and down your thighs to your knees where your hands might rest. Down your wrists and across your hands down all of your fingers to their tips.
Let your attention continue to fall over your knees, down your shins and to your ankles and then over your feet, down to your toes.
How well did you do? As your attention coursed downward, were you able to notice anywhere in your body where you are holding unneeded tension? Perhaps you noticed your stomach is a little upset, or something is sore from yesterday's work out.
Perhaps you were able to pin-point little areas of pain due to your posture - either because you're slouching a little or because your body is still getting used to sitting while meditating. Do you find that simply paying attention to that tightness helps release and relax that area of your body? Just like a thought that once noticed, fades into nothing…
This body scan will be valuable as it'll help you realize the parts of your body are strengthening and the posture that may have felt uncomfortable at first is beginning to feel very comfortable.
Let's try this body scan one more time, with fewer words and a bit more silence.
Imagine that sheet of light above you slowly descending.
It touches the top of your head.
<Wait 2 seconds>
Courses over your face
<Wait 2 seconds>
Spreads out to your shoulders
<Wait 2 seconds>
Over your chest
<Wait 2 seconds>
Down your abdomen and your arms to your elbows.
<Wait 2 seconds>
Over your thighs
<Wait 2 seconds>
Across the backs of your hands
<Wait 2 seconds>
Over your knees
<Wait 2 seconds>
Down your shins,
<Wait 2 seconds>
Your ankles..
<Wait 2 seconds>
You feet
<Wait 2 seconds>
And your toes.
We'll start incorporating this body scan into future sessions. Paired with our breathing exercises it will add to the ability to relax the body and enjoy the session.
Now, let's transition from coherence breathing back to deep exhales, and try to notice any thoughts that pop up as we go through out counts.
Inhale till 4, starting on
1 - 2 - 3 - 4
hold for a moment and then exhale
8 - 7 - 6 - 5 - 4 - 3 - 2 -1
Then..
Inhale again till 4, starting on
1 - 2 - 3 - 4
hold for a moment and then exhale
8 - 7 - 6 - 5 - 4 - 3 - 2 -1
Continue like this for a few more moments while the session ends.